Looking for a great book? I have some fantastic recommendations.
Women's Fiction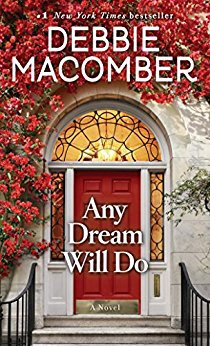 Shay Benson adored her younger brother, Caden, and that got her into trouble. When he owed money, Shay realized she would do anything to help him avoid the men who were threatening him, and she crossed lines she never should have crossed. Now, determined to start fresh, she finds herself in search of a place to stay and wanders into a church to escape from the cold.

Read More…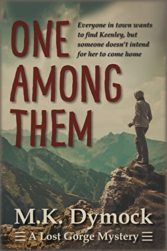 Keenley grew up in the Rocky Mountains. Unpredictable and dangerous as they were, they only brought her comfort…until they didn't.

An outdoor enthusiast herself, M.K. Dymock hits this writing trail and rides it to the end.
General Fiction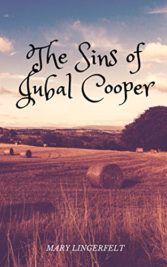 At eight years of age, Will Henry lives during the depression era with his family in a sharecropper's home located on the outskirts of a small Georgia town. Even the town's children gossip. But a childhood prank soon shows Will the truth about the goings-on in this southern state.
Fantasy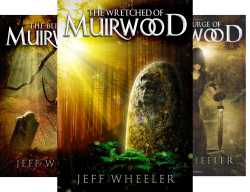 In the ancient and mystical land of Muirwood, Lia has known only a life of servitude. Labeled a "wretched," an outcast unwanted and unworthy of respect, Lia is forbidden to realize her dream to read or write. All but doomed, her days are spent toiling away as a kitchen slave under the charge of the Aldermaston, the Abbey's watchful overseer.

Read More…



Furi lives anything but an easy life. Perhaps the most adept and creative silk weaver in all of Japan, she finds herself treated as a slave by her adoptive mother and then sold as a slave to a cruel woman who exploits her weaving talents to the brim. Though the beatings make life miserable, the pull of the loom keeps Furi creating…

Read More…


Romance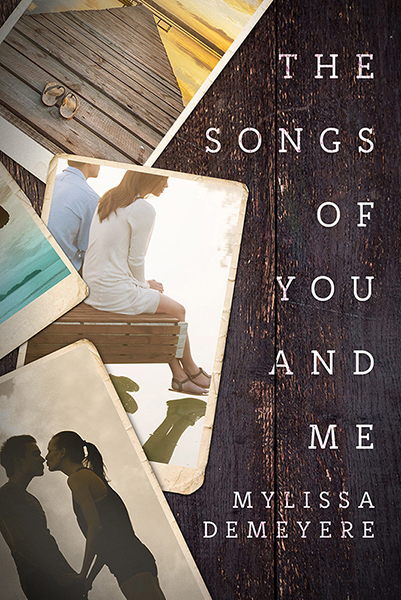 A true-to-life sweet romance, The Songs of You and Me reminds us that dreams can come true.

The Songs of You and Me follows the stories of Jane and Jackson. Would-be high school sweethearts, if nothing had gotten in the way. But life did, as it usually does.

Read More…


Ella works for a company that uses her more like a secretary than the financial adviser she was hired to be. And it's a bit frustrating, but as most of us would, she sticks it out, determined to show her boss she can handle anything thrown at her… including his car keys. That's what he throws at her when her car doesn't start.

A five book series:
Book one: Born with a perfect memory, Lady Elizabeth Beckett has become one of the world's most notorious spies, despite being the daughter of a duke. She is shielded only by her code name: Shadow. When young ladies of High Society begin disappearing from London, Eliza has no doubt who is orchestrating these crimes; a heinous man she has been investigating for years. Vowing to save them before they are sold to the highest bidder, she must risk everything to stop him.

Learn More…


Mysteries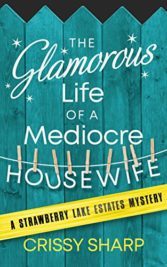 Lotty Brooks' days consist of avoiding thoughts of her failing marriage, changing diapers, and trying not to eat chocolate brioche for breakfast and lunch. However, everything changes when her perfect, lakeside Montana neighborhood begins bustling with crime and she seems to be the target.

Read More…
Middle Grade and YA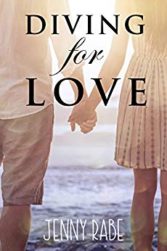 What do you do when you realize you've fallen in love with your best friend and he's dating the girl that's tormented you all year? Mariana set out to fulfill a new goal: forget about it.

Read More…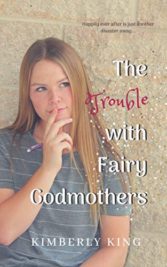 All Nikki Baker wants is her first kiss. All her fairy godmother wants is to get the job done as quickly as possible. Hilarious adventures follow when Nikki discovers her fairy godmother's magic isn't quite up to par…along with her taste in boys.

Read More…



A three book series
Once there was a land called Airmity, which was home to two brave princesses. Though they were sisters, and as close as could be, they would soon be separated. One princess met two runaways, and the other was forced to marry her father's knight. Soon, an old battle breaks out anew, with the four new friends and their families caught in the middle. A single dagger could be the key to end it all.

Read More…
Non-Fiction
When you grow up in a house with typical siblings, imaging what it's like in a home with a special needs brother leaves out half the angst and nearly all the happiness. Melinda Turner remembers what growing up with her special needs brother Danny brought to her life.

Read More…