Little Bird's Lullaby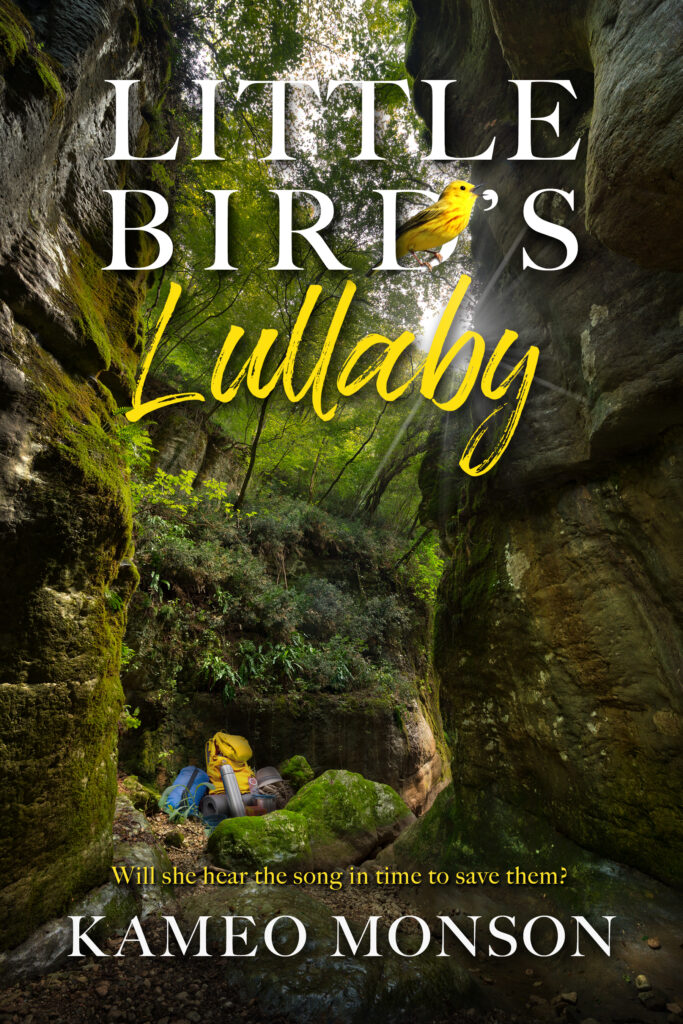 A story of family, hope, and the will to survive.
Sydney likes hiking, but the idea of missing her boyfriend's party when he has been showing interest in someone else has leadened her pack. Why can't her family put off their vacation for a day? Now she's stuck listening to her brother and sister whine while her mom tries to bore into her social life like a woodpecker searching for grubs. Not that Mom ever really cared. . . . Granted, cliff jumping into crystal clear pools does sound fun. But Sydney would rather stay home.
Jen misses the days when her daughter Sydney would listen to stories about lullabies. Now Sydney doesn't listen at all. Maybe the family backpacking trip into the remote West Clear Creek Wilderness is exactly what the two of them need to reconnect. Still, the notion of frigid water, towering cliffs, and natural disasters make the perils of the canyon hard to ignore. But Blake, her outdoorsman husband, promises the views are worth the risk. . . . If only she could get the stories of difficult and delayed rescues out of her mind.
When disaster strikes, can Jen and Sydney find the strength to lean on each other? Find out in this women's fiction meets family adventure novel.
Praises
"I loved survival stories as a kid–Gary Paulsen's Hatchet, Will Hobb's Far North. This story has that same excitement, with characters that I relate to now that I'm not a teenager. I loved the characters and how they learned and grow together. And the ending was just perfect." Christie Powell
"I loved this book so much! It was full of exciting and terrifying adventure that had me flying through the pages to see what would happen next." Kimberly King
Available on Amazon.
The Finding Me Series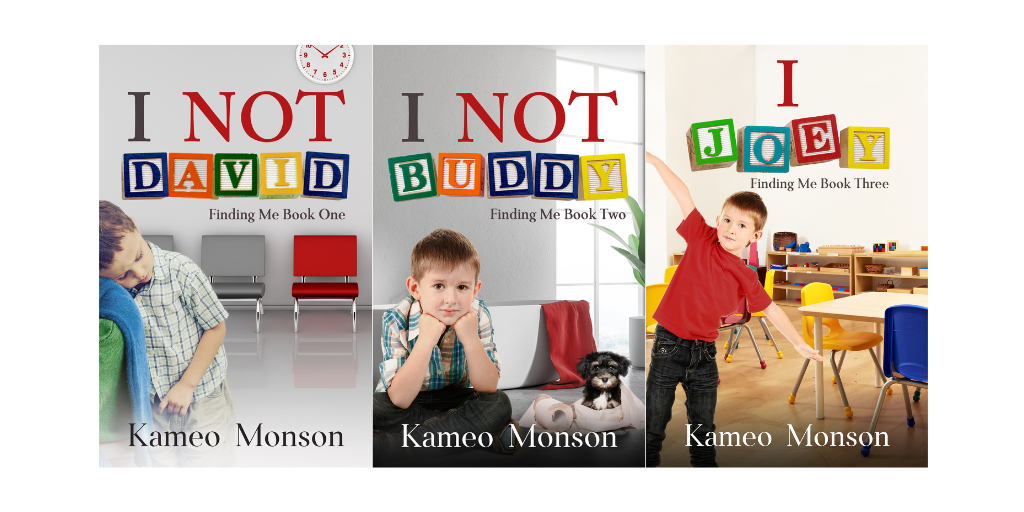 When three-year-old Joey is diagnosed with autism, Kat's heart sinks. With a single phone number and a few suggested therapies, she and her husband Derek are left to wade through the unknown abyss of ASD. Derek assures Kat their son will grow out of it, but she has done enough research. That never happens. Still, Joey can improve, and Kat vows to make his life better any way she can.

Jumping feet first into the depths of therapies and developmental preschool, Kat gives it her all. Everything should get easier. But Derek still can't handle Joey's meltdowns, and now he only wants to spend time with her. What happens if his attitude doesn't change?

As Kat's world continues to crumble around her, she finds something in herself that she didn't know was missing.

I Not David: Finding Me Book One is a character-driven, women's fiction novel that evokes emotion as it twists and turns through silly smiles and torturous tantrums, love and loneliness, and everything in between.
Praises
"This whole series has been a rollercoaster of emotions. I am sad to see it come to an end. The difficulty of raising a child with Autism along with the joy. This mother and son will make their way into your heart. Be sure to read them all in order. And do read them they tell an awesome story." Sherri Geisler Locke
"The series went in some unexpected (and really interesting) directions, but the story overall was beautiful, well-constructed, and very satisfying, right up to the end. I will very likely read the whole thing again someday. Recommend to anyone looking for vivid writing, layered, interesting characters, and a story that's original, moving, and compelling." J.A. Martinez
Available on Amazon
When Love Is Lost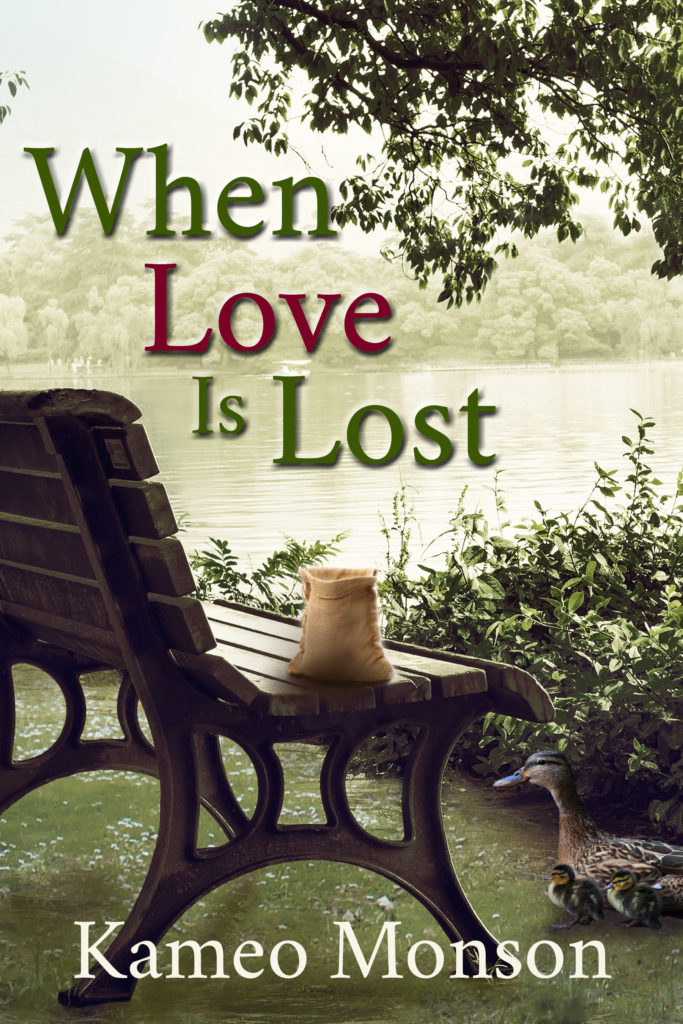 Cleaning, cooking, volunteering, attending church . . . Deb lives a monotonous life. Stuck in a loveless marriage, she doesn't know where to turn or what to do. One day, out of the blue, a mysterious man enters her life, and her once boring existence is born anew. As he fills her heart with love, joy, and hope, she must decide whether her marriage is worth saving.
Betty's life is nothing but fun, glamour, and shopping, especially where Deb is concerned. But can she continue hiding her torturous past from her best friend? When her past comes back to haunt her, Betty struggles to survive in a world where no one knows the truth of her reality.
A young, pregnant mother of two, Mariah makes new friendships with Deb as she continues her blissful journey through motherhood. But while her husband is recovering from an accident, new terrors threaten to destroy the happiness she's worked so hard to build.
Can all three women come together to fight the battles of life? Find out in WHEN LOVE IS LOST. A novel that shines a new light on love and friendship, and keeps readers yearning for more as they cheer for three incredible women journeying through the ups and downs of life.
Praises
"Women's Fiction reborn. This beautiful and endearing story keeps you hooked until the very end. The adventures, twists, and turns kept me on the edge of my seat. I have found a new favourite author! Five out of five stars for this amazing addition to the world of literature." Eanna Roberts, owner of Penmanship Editing
"If you love Debbie Macomber books with a little bit of clean romance and heart-warming stories of personal tragedy and triumph, you will enjoy When Love is Lost. Kameo's descriptions are never lacking, her story flows well, and she introduces a cast of characters you will fall in love with, or question, or hate." Maggie Aldrich, author of It's All Greek to Me.
"Beautifully, compassionately written, When Love Is Lost sucked me in and wouldn't let me go. It follows the experiences of three women who find strength through their unique challenges. The story is both timeless and familiar, relatable and personal. I couldn't put it down!" Amy Klaus, author of Hearts Unshackled (coming soon).
Available on Amazon