Summer's Runaway: A Book Review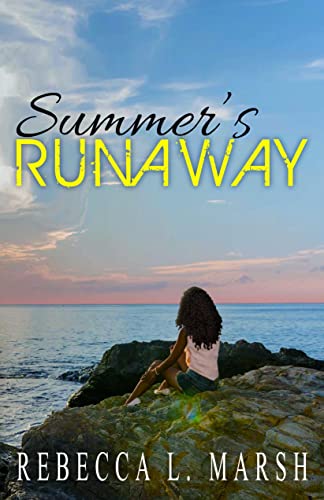 When Halle's mom refuses to listen, she has no choice but to run away from home. It won't be easy, but with a few friends, this Summer's Runaway will find the help she needs. The sequel to Where Hope Is Found by Rebecca Marsh, this novel reminds us how important listening (and talking) is.
My thoughts about Summer's Runaway
I don't know of a child that hasn't wanted to run away from home at least once. Old sitcoms taught me to pack a bag, but to also be careful. In order to run away, I'd have to cross the street, and that was breaking the rules. At least for the TV characters. I was generally allowed to cross the street, but running away would have presented a whole lot of other problems: I couldn't take my dog; I would miss my family; I had no idea where I would eat or sleep.
Running away was not for me.
Summer's Runaway is Halle's run-away story. Halle didn't let crossing the street, food, or sleeping arrangements get in her way. She had a plan. And her plan takes her to Princess Island–the island where the grandparents she hates and the friend that she misses live.
As Halle's story takes shape, we reacquaint ourselves with Marissa and Owen. This time, it's Owen's turn to work out his demons–demons that come in the form of abandonment and fear to move forward.
The storyline of this book is great. There is a lot going on to keep a reader interested. And the growth of the characters is clear. I enjoyed following Halle's story as well as Owen's. They parallel nicely. And Owen is just a nice guy. Don't we need more of those in books?
Summer's Runaway reminds us that we are all human. That we make mistakes. That we perceive situations in life differently. It teaches us to listen to our children and talk to our parents. It is a story of healing.
Minor concerns
As I read Summer's Runway, there were several times when I felt removed from the story due to the author telling me how a character felt instead of allowing me to figure it out through their actions. The children seemed a little too well-worded for their ages. They were able to explain emotions that many adults struggle to find the words for. Halle also spends a lot of time hanging on to her secret, and I found myself wanting it to come out sooner–at least to the reader. Each of these concerns is subjective, and may not bother other readers.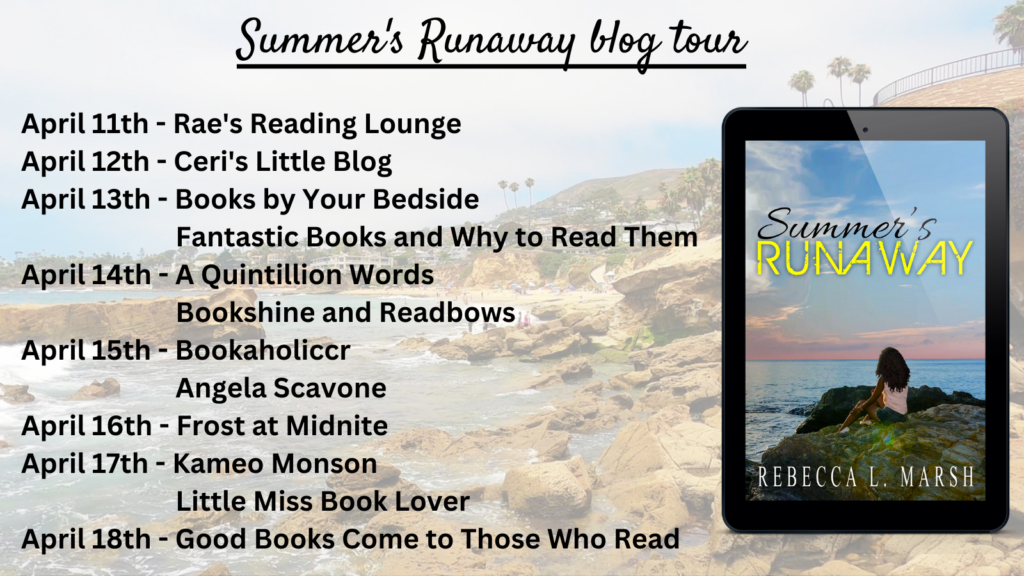 Official Blurb
Three and a half years ago, Hallie had a happy home with a loving mother, a father she adored, and doting grandparents she loved to spend summers with. All of that changed when her father's career in the Army took him to the Middle East where he was killed in action. Hallie never gave much thought to her mother's angry insistence that her grandparents had pushed him into the Army. But his death caused that anger to seep into her heart. Nothing could convince her to forgive them or ever visit their island home again … or so she thought.
But when a threat arises at home that her mother refuses to believe is real, twelve-year-old Hallie finds herself running away from home to escape. She knows a safe place where she can hide, but she'll have to go back to the island, regardless of her feelings.
Hallie doesn't know how long she can stay hidden or if she will be forced to see her grandparents again, but it's a risk she has to take. No matter what else happens, she will never forgive her grandparents for her father's death and she can't go home … not until the end of summer.
More Info
Purchase your copy of Summer's Runaway: A Princess Island Novel on Amazon.
Follow Rebecca Marsh on Facebook, GoodReads, and RebeccaLMarsh.com.
Please follow and like us: