New April 25, 2023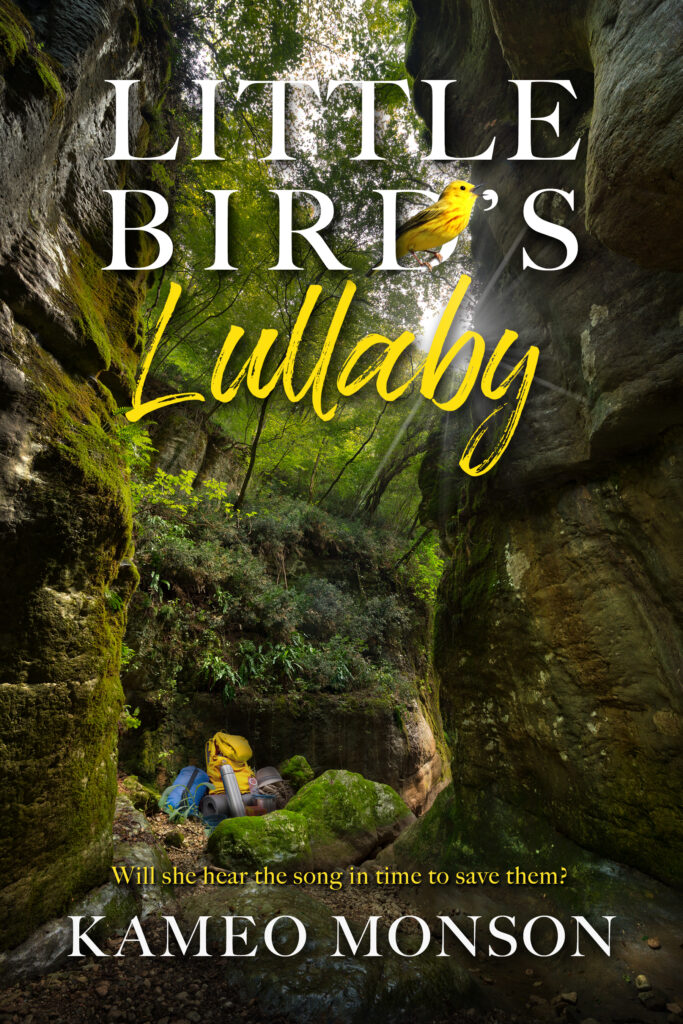 .
A story of family, hope, and the will to survive.
Sydney likes hiking, but the idea of missing her boyfriend's party when he has been showing interest in someone else has leadened her pack. Why can't her family put off their vacation for a day? Now she's stuck listening to her brother and sister whine while her mom tries to bore into her social life like a woodpecker searching for grubs. Not that Mom ever really cared. . . . Granted, cliff jumping into crystal clear pools does sound fun. But Sydney would rather stay home.
Jen misses the days when her daughter Sydney would listen to stories about lullabies. Now Sydney doesn't listen at all. Maybe the family backpacking trip into the remote West Clear Creek Wilderness is exactly what the two of them need to reconnect. Still, the notion of frigid water, towering cliffs, and natural disasters make the perils of the canyon hard to ignore. But Blake, her outdoorsman husband, promises the views are worth the risk. . . . If only she could get the stories of difficult and delayed rescues out of her mind.
When disaster strikes, can Jen and Sydney find the strength to lean on each other? Find out in this women's fiction meets family adventure novel.
Praises
"I loved survival stories as a kid–Gary Paulsen's Hatchet, Will Hobb's Far North. This story has that same excitement, with characters that I relate to now that I'm not a teenager. I loved the characters and how they learned and grow together. And the ending was just perfect." Christie Powell
"I loved this book so much! It was full of exciting and terrifying adventure that had me flying through the pages to see what would happen next." Kimberly King
Available on Amazon