Finding Me Book One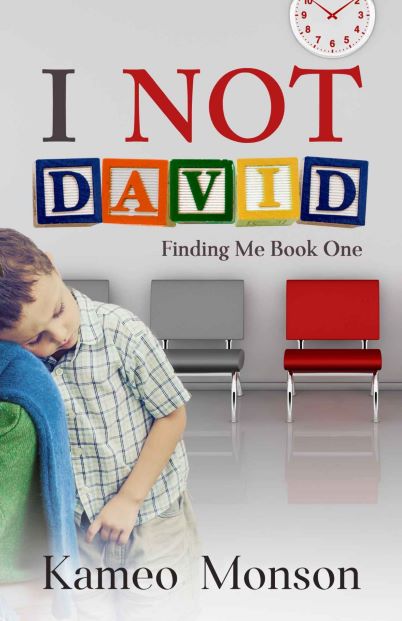 When three-year-old Joey is diagnosed with autism, Kat's heart sinks. With a single phone number and a few suggested therapies, she and her husband Derek are left to wade through the unknown abyss of ASD. Derek assures Kat their son will grow out of it, but she has done enough research. That never happens. Still, Joey can improve, and Kat vows to make his life better any way she can.

Jumping feet first into the depths of therapies and developmental preschool, Kat gives it her all. Everything should get easier. But Derek still can't handle Joey's meltdowns, and now he only wants to spend time with her. What happens if his attitude doesn't change?

As Kat's world continues to crumble around her, she finds something in herself that she didn't know was missing.

I Not David: Finding Me Book One is a character-driven, women's fiction novel that evokes emotion as it twists and turns through silly smiles and torturous tantrums, love and loneliness, and everything in between.
Praises
"I Not David is a heart-wrenching book that somehow manages to leave you feeling full of hope by the end. Full of trials, hardships, and experiences that would knock a person down, this story also has a way of lifting you up, of teaching you that things aren't always as hopeless as they may seem. Another powerful story by Kameo Monson." Kimberly King, author.
"A beautiful story about a mother's unfailing love and an honest view of the struggle that comes with parenting a special needs child." Rebecca Marsh, author.
Available on Amazon.
Finding Me Book Two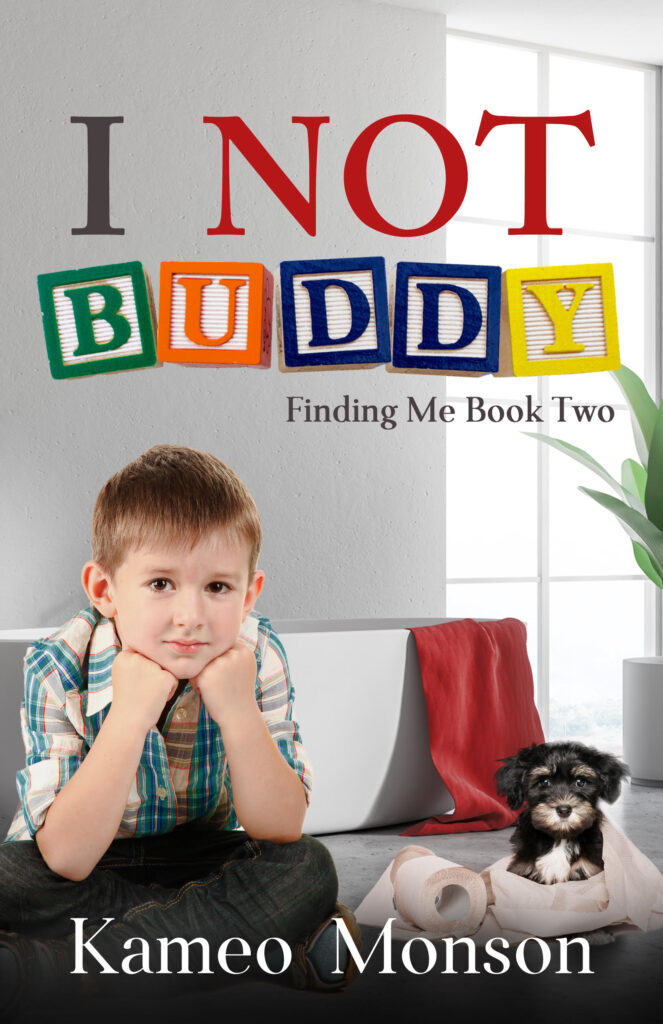 Three years after being abandoned by her then-husband, Kat works at the middle school across the street from her son's elementary school. It's the perfect place to care for Joey while giving him space. Still, first grade and autism have their struggles. Meltdowns, food aversions, and above all, potty-training woes leave the school on edge and Kat with plenty to do.
As she continues fighting for Joey, the handsome new vice principal at work battles his way toward her heart, even after an unexpected visitor shows up on his doorstep. But Kat swears she only has space in her life for Joey.
Could she be wrong? Does she have room for someone else?
Heart-wrenching and hopeful, I NOT Buddy promises much more than romance. It offers a story of healing hearts, second chances, and a mother's unfailing love.
Praises
" This series by the mother of an autistic boy gives wonderful insight into what it's like to navigate the world of raising an autistic child, while also being an enjoyable story about families and one woman in particular." L. Arney.
"Thoroughly enjoyed this book. Such a heartwarming story of second chances, parenthood, selflessness, and finding yourself." Misty M.
Available on Amazon
Finding Me Book Three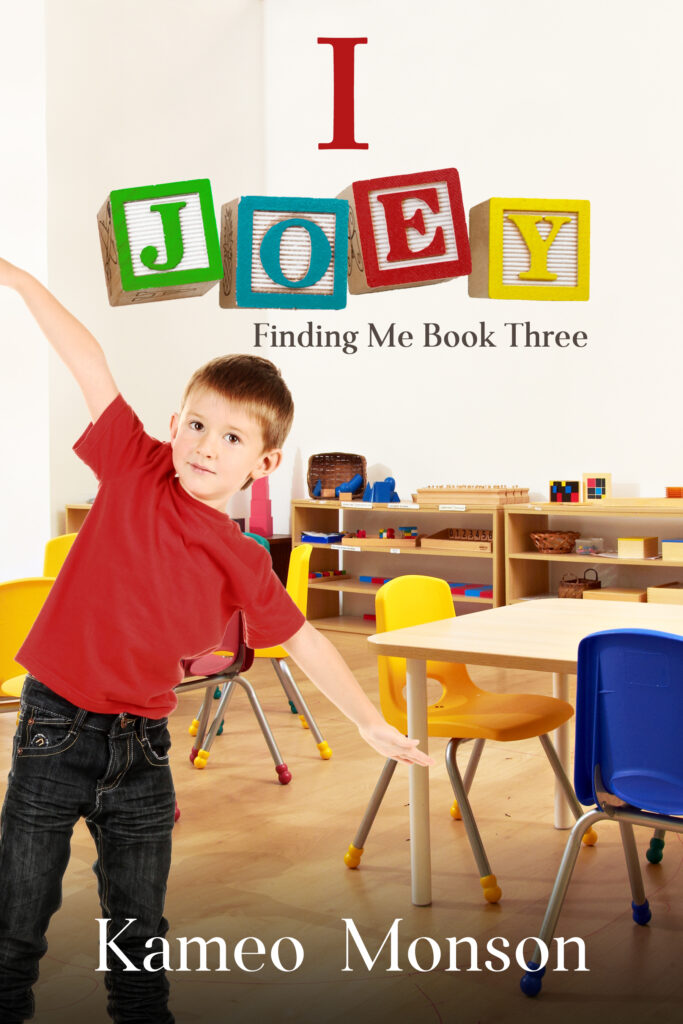 When Kat's son Joey was diagnosed with autism three years ago, she learned everything she could to give him the best life possible. Months later, her husband abandoned them. Luckily, her now-boyfriend Warren and his sisters pushed their way into her heart.
But life still has bumps. Joey's school doesn't agree with the accommodations he requires. Warren's sister Kristen continues struggling with no way to support herself. And, worse yet, Kat's ex is back.
Even with all that's happening, Kat wants Joey to have a fulfilling life. But when disaster strikes, she's forced to make a choice. Can she figure out how to help others while providing for Joey's needs?
At the conclusion of the Finding Me series, I Joey offers a whirlwind of emotions that promises heartache, hope, healing, and second chances.
Praises
"[I] recommend [this book] to anyone looking for vivid writing, layered, interesting characters, and a story that's original, moving, and compelling." J.A. Martinez
"Beautiful conclusion to a journey of a mother and her child. It is a story of dealing with deep hurts, healing, forgiveness, and hope. Though the central characters are the mother and her son Joey, every character is richly multi-dimensional. Each has flaws and strengths. I found myself cheering for and hoping for the person who in the first book had caused so much pain. This story also shows the love between siblings, and growing trust." M.L. Farb, author
Available on Amazon