Book Review: Pulled Under by Rimmy London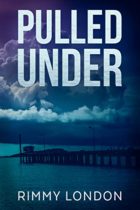 Ella lived a normal, happy, single life. But all that changed the day her car refused to start, and she found herself inches from death.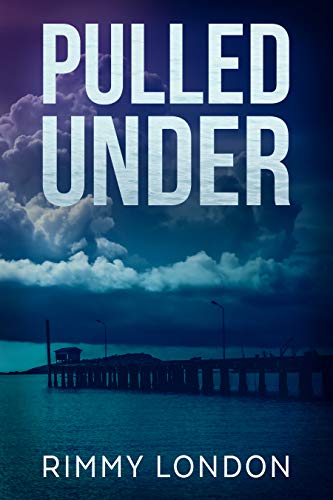 Author of several books, Rimmy London keeps us entertained with sweet romance and romantic suspense novels. Pulled Under, book one of her romantic suspense duology, sends your heart reeling as you fight the urge to look over your shoulder. I discovered Pulled Under through a Facebook group and purchased it for $.99.
My Thoughts on Pulled Under:
It's been a few books since I've struggled to put one down. Some of my recent choices begged me to stop reading. In fact, I've contacted a couple of authors and explained my decision to not publish a review.
Just a little aside: If you write a book, take the time and spend the money to have it edited professionally.
The minute I picked up Pulled Under, I was pulled in. The action and mystery start in the first chapter. And London's writing entered my mind like a breath of fresh air. Easy to read, strong, and well-edited, this book never caused me to shake my head in despair. Thank you, Rimmy London.
Ella works for a company that uses her more like a secretary than the financial adviser she was hired to be. And it's a bit frustrating, but as most of us would, she sticks it out, determined to show her boss she can handle anything thrown at her… including his car keys. That's what he throws at her when her car doesn't start.
It doesn't take long for Ella to start wondering what kind of company she works for, especially when Givanni, her boss's nephew and the company's CEO, starts hanging around and saving her life.
In time, Ella ends up in Italy where she meets Givanni's family and his ex-fiance, all while pretending she's his.
This wild ride is one everyone can enjoy. Sauve Italians, supermodel-like ex-girlfriends, and a down-to-earth country girl. I enjoyed every minute of reading Pulled Under, and the proof is in my unfinished housework!
The official blurb:
Pretending to be in a fake engagement might fool his family, but it doesn't convince others. And they're coming…
Ella is left fighting to keep them together in a world that's falling apart.

Givanni, the company CEO and nephew to President Ginetti, seemed the genuine good guy. But there was something hiding behind his emerald eyes.
When Loriel borrows her new boss's car, it nearly costs her life. Now, she wants to know why. But her determination to uncover the truth only pulls her deeper into a world with a level of crime she didn't believe existed. And she's quickly in over her head.
But, suddenly bound for Italy pretending to be in a fake engagement is going to be hard. Everything quickly becomes tangled until her heart isn't certain what's real or fake. And even while pondering their relationship, it's clear that Italy was less of an escape than they thought. Because facing a group as powerful as the Italian Mafia is impossible.
Bruised and defeated, they're faced with a future where they might not make it out alive, let alone together.

More Info:
Purchase your copy of Pulled Under on Amazon.
Follow Rimmy London:
Website Facebook Twitter Goodreads
Please follow and like us: