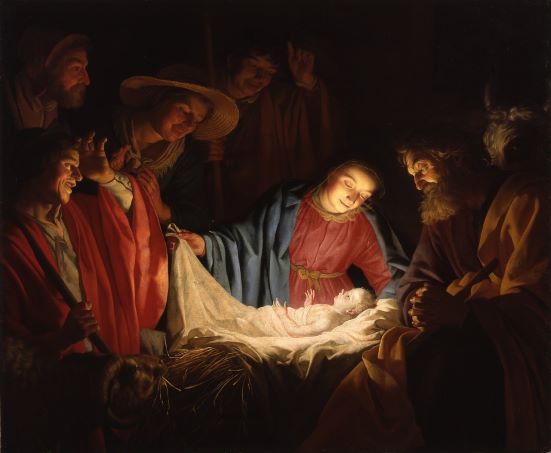 arkness surrounded Martha for a long time before she heard the voices. Gentle hands touched her, and a bright light flashed in each of her eyes. She couldn't close them. What held them open?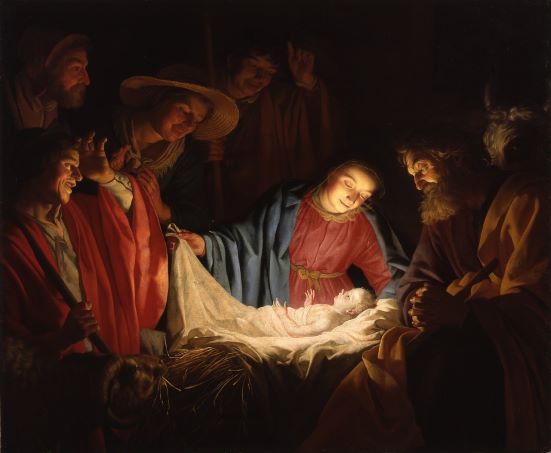 Darkness surrounded Martha for a long time before she heard the voices. Gentle hands touched her, and a bright light flashed in each of her eyes. She couldn't close them. What held them open?
"What h-happened?" The words, so strong in her mind, barely slurred past her lips. Everything hurt, yet only confusion coursed through her.
"You've been in an accident. Can you tell me your name?"
Name? What was her name? "M-Martha."
Questions continued, but Martha's brain remained sluggish. A thought pounded in the back of her consciousness, refusing to manifest. Where had she been that night?
"John. Where's my husband? John?"
No one answered. Had the words crossed her lips? Someone sat next to her, holding her hand. John? She couldn't see him, but he was there. John? Understanding of his death overwhelmed her. Chaos enveloped her as paramedics loaded her into the ambulance. John stayed with her. Annoying utterances called out commands and occasional questions at her. He prompted her answers.
At the hospital, doctors discovered internal bleeding, severe bruising, and a mangled limb. Blurriness clouded her vision then all went black. Passed out or anesthetized, she wasn't sure, but the pain subsided for a short period. Then she woke up.
Christmas included celebrations with strangers and an extended visit from her adult son, which brought her joy. But with John's hand no longer holding hers, emptiness and anger oozed from her heart, polluting her body's ability to heal.
Struck by a drunk driver, missing a leg, and the death of her husband—no one condemned her rage. How could they? But as the physical healing sluggishly began, the hatred still festered.
She'd known the boy for months, a student at the school where she taught. Fourth row, fifth seat, until she'd moved him up. Sixteen and drinking—he received nothing more than a few hours in jail. He'd faced manslaughter charges, but they were soon dismissed. That left her with weeks in the hospital and a stump that suffered endless agony while he hung out with friends.
The following year, Martha shuffled to her car from her church's Christmas program. The prosthesis rubbed at her skin, despite the sock, but she walked. Stopping to rest, her gaze lifted to the lights and displays that celebrated the Savior's birth.
In front of her, the worn nativity, placed on the lawn each year, called her forward. Vandalized several times, some plastic figures had spots of splotchy paint and dents. Joseph suffered a crack on his side. She stared at the figure in the manager, a small doll with a mature look.
Though she considered leaving, something kept her there. And her numb fingers clutched the insides of her pockets as warmth swelled within her chest. The shabby doll, one eye a lighter shade than the other, represented the Son of God, Jesus Christ, who walked the earth teaching his gospel of forgiveness. His greatest miracle and example apparent when he suffered for the sins of all men. In return, he asked only that man believe in him and keep his commandments. The scriptures said he sweat great drops of blood. As much pain as Martha had experienced, imagining the misery of bleeding from every pore still eluded her. A softness entered her mind, speaking to her. Focusing, she swept the words forward: even as Christ forgave you, so also do ye.
Forgive who? The salty tears of knowledge soon welled in her eyes. "I can't," she whispered.
You must.
A hand rested on her shoulder, but Martha stood alone. He'd been gone for so long. A warming peace surrounded her—strength overpowering fear and anger.
"Why are you here?" She asked John.
To help you.
"You're not really here."
Lighten your burden. Forgive.
"Is it that easy?"
Christ's burden is light; let him carry yours.
"How?"
The touch at her shoulder faded, but the warmth remained. On the way home, Christmas lights strung on the eaves of homes pricked at her understanding. Over the last year, she'd spent countless months in physical torment. Emotional agony crashed down on her every time memories of that night gained her attention. But remembrances of John had become almost more sweet than painful, a blessing she'd begged to receive from the Lord. The pain from the accident might never go completely away, but if Jesus took the sins of the world upon himself, and blessed her to remember John without crying, he would remove her anger. Wouldn't he?
As her front door opened, Martha's eyes found the porcelain nativity sitting on her coffee table. White lights from the Christmas tree reflected off each piece. The babe, sent to earth by his Father, died for her. Had he not done the same for the boy who sat in the fourth row, fifth seat?
She knew his name: Jay. She hadn't allowed it to touch her lips since the accident. Doing so reminded her of his smile and his ridiculous sense of humor.
She sank to the couch. "Father, thank you for sending thy Son, Jesus Christ, and helping me through losing my leg and J-John. I've been so angry. Wilt thou forgive my anger and take it from me that I might forgive Jay?"
Thoughts and prayers swirled inside Martha's head for weeks. Scriptures read by the light of the Christmas tree and prayers uttered from wherever she was helped her learn to trust the lord, and the anger faded. Wanting to put her forgiveness to the test, she devised a plan.
Christmas morning, Martha rose and entered the kitchen. Ingredient after ingredient found its way onto the counter, and she mixed a special treat. Fudge brownies covered with a delicious mint frosting.
Singing along to Christmas music, she focused on the memories she had of Jay in class. She hadn't moved him from the rear to the front because he talked too much. Another student needed help with his math, and Jay agreed to tutor him. A popular kid, she'd seen Jay say hi to students from various social groups.
She didn't know why he chose to drink or why he'd climbed in the car and attempted to drive. And although it affected her significantly, she didn't have to live with the pain. Christ provided a way for her to give it all away if she'd forgive.
The aroma from the warm pan of brownies in the seat next to her soon floated on the air. Hands shaking, she steered the car to the side of the road and parked in front of Jay's house. Closing her eyes, she waited as a warmth surrounded her. Her hands trembled for a moment as she gathered the dessert and stepped to the door. No hatred clutched her. She rang the bell.
Jay's mother answered the door and stared at Martha, eyes wide. "May I help you?"
"Hello. I've come to see Jay if he's available."
The woman's jaw dropped, her gaze frozen.
"I want to wish him a Merry Christmas."
"Of course… Jay, door." She turned back to Martha, "Please come in."
Jay walked toward the entryway and stopped when he saw Martha. His mother scooted his sisters and father to the other room.
The boy stayed where he was, rigid.
"I wanted to wish you a Merry Christmas." Martha stepped closer to him.
"Why?"
Her single leg twitched. "I've been thinking about you and how much I enjoyed having you in my class."
His brows furrowed. "That's it?"
"For today it is."
"You're not mad?"
"Mad about what?" She lifted an eyebrow.
His head bowed, and Martha saw a tear fall to the floor.
"I didn't mean to hurt anyone. I haven't had a drink since then and never will. That's a promise I made to myself."
Martha nodded, surprised by her sincere smile. "I know you won't. You messed up pretty bad, but it's time we both let it go."
His tear-stained face raised, and he met her gaze. "How?"
"Well, if your parents allow it, I'd like to tell you."
Read more Christmas and other short stories at KameoMonson.com, where you can also download your free copy of Sometimes a Bird Has to Fly.
Please follow and like us: