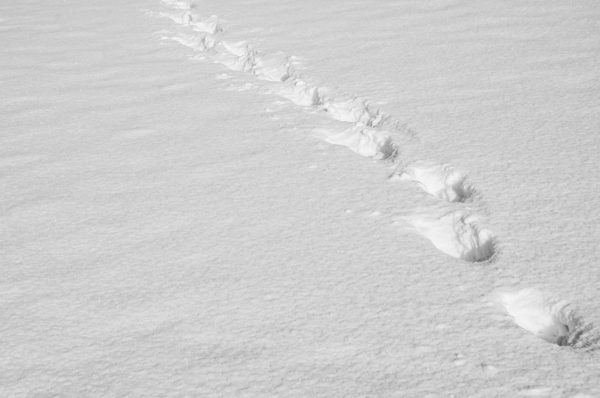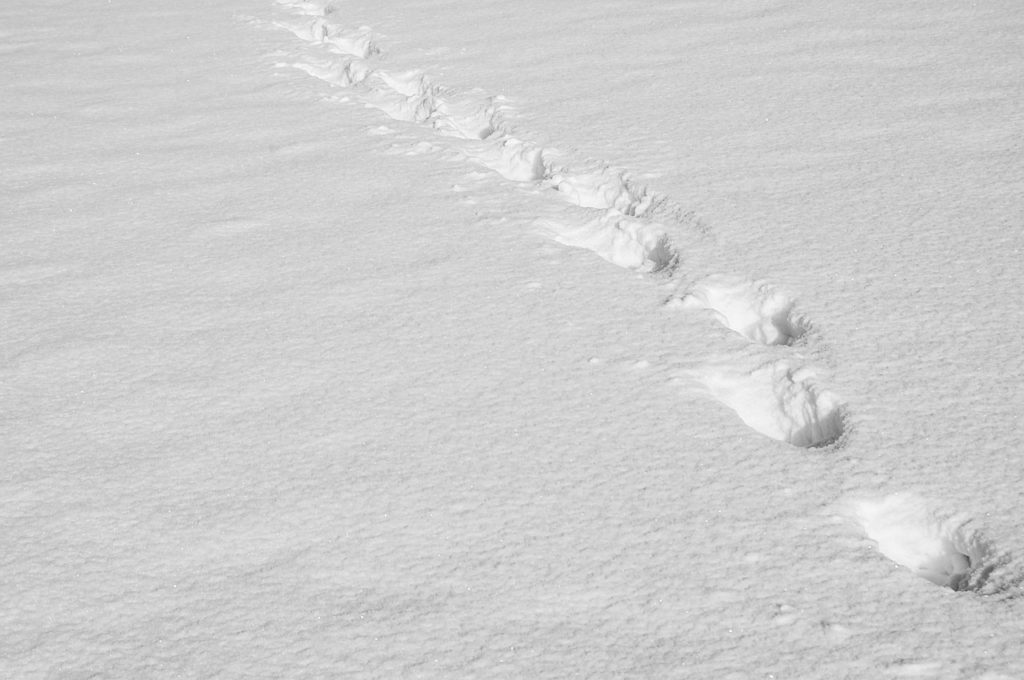 Elizabeth awoke to the frigid February air funneling into her home through the front door. An unfamiliar hand clamped over her mouth only a second later. Kicking and flailing, she reached for Ezra but failed to find the comfort her fingertips sought. Hot breath, wreaking of stale beer and tobacco, stung her nose as muscled arms dragged and then thrust her outside, her hands and knees sinking into the snow. Beside her, her three young children fell.
"Ma?" Peter picked up his two-year-old sister and helped Elizabeth up. "Where's Pa?"
Heartache set aside, Elizabeth grabbed the hands of her two children, trusting Peter to carry Clara, and ran for the darkened path leading from their property to the Beckers'. "Run, hurry!"
She and the children shivered as the night air whipped through thin clothes and the six-inch snow crunched under bare feet.
"Pa!" Emily cried great racking sobs as the sound of gunfire ignited her senses further.
Warm amber light soon reflected off the glistening ice, and the mob's horses galloped from the scene.
"Pa." Peter turned, running toward the glow, chest heaving, and Clara bouncing in his arms as tears flowed freely from everyone's eyes. Slowed by the toddler he carried, Elizabeth caught him by the arm.
"Take your sisters and go to the Beckers'. I'll see to Pa." She stared into the eyes of her oldest, lit by the blazing house, barn, and night sky. "Don't stop, just run. And don't let go of your sisters."
Peter nodded.
The Beckers' house lay several miles to the north—the only family they could trust since the order for their religious group to leave the state had been given. The others were mostly gone. Rescuers from the neighboring state helped gather families and get them to safety—oxen, horses, and cows often driven to the brink of death. Carts overflowed with the few belongings people grabbed. Others fled with nothing. She and Ezra had planned to leave the next morning. Their meager cart now burned with the barn.
Step by agonizing step, Elizabeth found her way back to their homestead. Wind pricked at her frozen skin through her nightgown. Eyes watered not only from tears but from the cold, bristling air that surrounded her. Feet numb, she picked up her skirt and ran.
Swift legs carried her toward her goal. Refusing to consider Ezra's death, she considered only the life ahead of them. Thousands of now destitute people migrated from settlements they'd once called home to the neighboring state. People—friends—slept in the yards of rescuers with hardly a blanket for warmth. But they had food. They would rebuild, she and Ezra together.
Inconsistent breaths entered and exited Elizabeth's lungs as she careened around the house, knees landing in the melting snow next to Ezra. "Please Ezra."
His eyes found hers. "Help."
She gazed at his shoulder, blood oozing from the wound. "How? What do I do?" The words stung the tip of her tongue.
"My shirt, Elizabeth, help." Ezra tried to sit up but fell back into the snow. The melting patterns proved it was not his first attempt.
"You'll freeze." Elizabeth removed her undergarment and pushed the waded drawers over her husband's wound.
"Help me stand."
Arms around her husband, she pushed, pulled, and lifted until he wavered on his feet instead of the ground. The paleness of his face brought her rushing to support him better.
"Where are the children?"
Tears welled in Elizabeth's eyes as she prayed continuously for their young children. How had she left them alone in the dark?
"I sent them to the Beckers'."
"They'll make it. The Lord will see us through."
Following her earlier footsteps, Elizabeth led her dying husband toward the Beckers' home. His shivering weighted his body, each movement a struggle for both him and her. The full moon rose higher in the sky, lighting the bloody footprints of their children. They added their own as a testament of their persecution.
How had people come to hate them so much? They wished only to worship God as they desired—a right given through the Constitution but forgotten by mob and government. Hate legalized the extermination of human beings because of their religious beliefs. Though given until spring, no one stopped those who hunted early. Guards stood to keep them from food and warmth, not as protection. Only those leaving were permitted to pass.
Ezra fell to his knees and clasped her hands, his teeth chattering. "Go."
She fell beside him, holding him in her arms. "I can't leave you, Ezra." Blood seeped from under his hand to her nightdress as they embraced.
"Go."
Refusing, she wrapped her arms around him. "They'll come. Someone will come."
Moving behind him, she pulled him against her bosom, helping him to sit. She pushed her hand against his, her soaked drawers dripping blood down his nightshirt. His eyelids fluttered as he complained about the heat, a sign of hypothermia.
"Stay awake, Ezra."
Pushing him forward and lifting him up, she raised him to his feet. He tried to fight her, to refuse, but her strength overpowered him. "You'll walk or I'll drag you!"
He shuffled his foot forward.
"You can't die. Not today, Ezra. We've too much to do. I don't build houses, and I can't raise that boy without you. Take a step."
He eased his foot forward again.

Elizabeth rubbed her own frozen hands down his arms, attempting to warm him. The sound of wagon wheels and horses broke through the deadly wind, whipping past her ears. Don waved his arms, calling lost words to them.

Needling breaths entered Elizabeth's lungs, a wan smile crossing her lips. "They're here."

They fell to their knees; she supported her husband even then.

Jumping from their seats, Don and David Becker lifted Ezra into the buckboard, where blankets lay atop straw. Wrapping him tightly in a quilt, Don eased Ezra's hand from the wound and packed it with clean cloths. "A miracle you're alive."

Elizabeth, helped into the wagon by David, curled into a blanket next to her husband as their friends layered three more on top of them.

"You should be proud of Peter, Elizabeth. He got your two girls to us before collapsing himself. The three of them are wrapped up warm. Mary's tending to their feet now." David said, then looked at his son. "Don, we need to leave tomorrow."

"But…" With Elizabeth's strength depleted, her teary eyes shifted between the father and son. "Ezra."

Her husband still shivered next to her.

"He can ride in the wagon if you and your children will pull a cart."

She nodded.

"Mary's got clothes for you—and your boy and girls too. I've some leather strips for your feet. Wish we had more to give."

"People have given less." She said softly.
Please follow and like us: