A Day with Heather Frost: Author Interview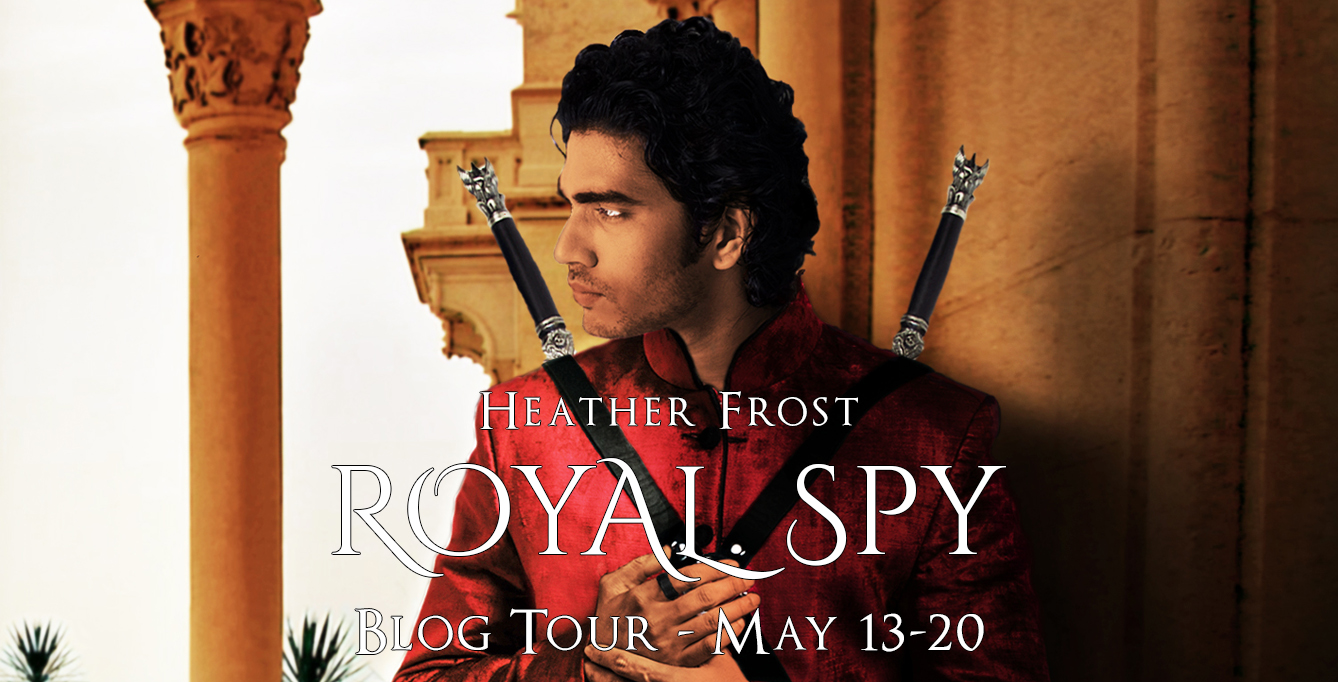 Author Heather Frost has set the release date for Royal Spy: Fate of Eyrinthia Book Two, for May 20, 2021, and I couldn't be happier to interview her as part of the Royal Spy blog tour. I'd be lying if I didn't tell you how excited I am to read her new book, too! I only wish time had allowed me the opportunity to read it before this post. That said, be watching for my review. It is coming!!! Until then, please enjoy learning more about Heather.
Heather's Bio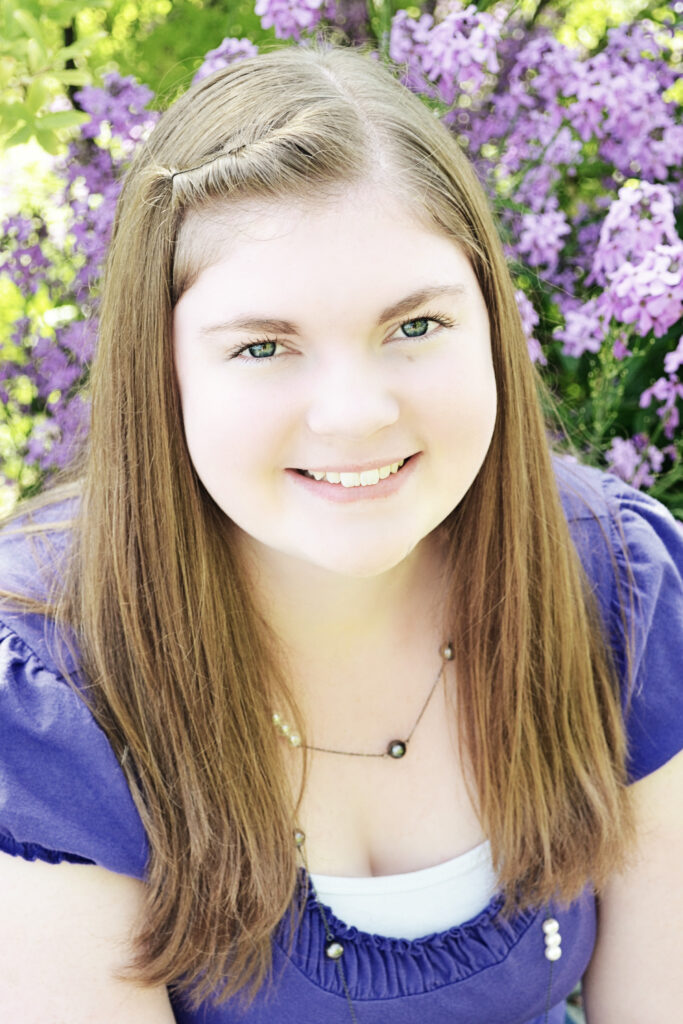 Heather Frost writes mostly YA fiction and has a soft spot for tortured characters, breath-stealing romance, and happy endings. She is the author of the Seers trilogy and the Fate of Eyrinthia series. She has a BS in Creative Writing and a minor in Folklore, which means she got to read fairy tales and ghost stories and call it homework. When she's not writing, Heather likes to read, travel, and hold Lord of the Rings movie marathons. She lives in a beautiful valley surrounded by towering mountains in the wilds of Utah.
Heather Frost: Interview
What is the first book that made you cry?
Harry Potter and the Prisoner of Azkaban. I was so sad when Harry couldn't go live with Sirius! Ironically enough, the book that made me cry the hardest was The Order of the Phoenix, when Sirius dies. I was crying so hard, I couldn't even see the words!
Does writing energize or exhaust you?
Generally, I find it very energizing. Some days it can be draining, but it is truly one of my favorite things to do.
What are common traps for aspiring writers?
I think a common roadblock for new writers is not writing because the words aren't coming out perfectly. It can feel like your first draft needs to be perfect, and that's really an impossible goal. Every first draft is rough. Don't let your perfectionism stop you from writing that first draft! You can't improve the words until they're written.
4. Have you ever gotten reader's block?
Yes, usually if I'm in the thick of editing, I can't stand to read other books. I'm too critical. And after I finish reading a really good book, I can have a hard time finding a new book to love.
5. Do you want each book to stand on its own, or are you trying to build a body of work with connections between each book?
I love a good series, so that is mostly what I write. I think it's fun to really explore more of the world, and to spend more time with characters!
As a writer, what would you choose as your mascot/avatar/spirit animal?
Probably a dragon. One that spends most of their time curled up in their cave, surrounded by the things that make them happy! I feel like my writing style is fierce, stubborn, and dedicated. And when I'm in the thick of writing, the rest of the world disappears, and I'm quite the hermit.
How many unpublished and half-finished books do you have?
At last count, I have 15 finished and unpublished books, and about 50 in different stages of completion. A lot of those are ideas that were going well, but I hit a wall, or I'm not sure about their marketability, and other projects took over my attention.
Do you read your book reviews? How do you deal with bad or good ones?
I do read some of the reviews because I do think they can be helpful! Early in my writing career, I received this advice: read the 5-star reviews when you're having a bad day and you need positive reinforcement.  The 4- and 3-star reviews are perfect to look at when you want to see what you could improve on. 2-stars should only be read if you've got your tough skin on; you might learn something you can improve upon, but it's also possible the reader just doesn't like your style. 1-star reviews mean the audience wasn't right; reading them will only hurt, so it's probably best to skip over those. Remember, there is not a single book out there that EVERYONE loves. So don't take it personally if someone didn't like yours!
What was your hardest scene to write?
Near the beginning of Royal Spy, we learn there will be a prisoner exchange. I won't give any spoilers, but that prisoner exchange was my most difficult scene to write. One beta reader imparticular, my dear friend and talented editor/writer, Anna, spent hours helping me and pushing me to keep rewriting until I got it right.
Does your family support your career as a writer?
Yes! My family is SO supportive of my writing, and I'm so blessed to have their love and support.
Official Royal Spy Blurb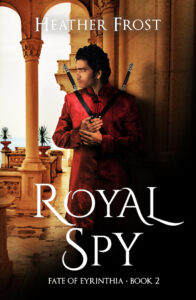 A DECOY recruited to be a spy.
A PRINCE compelled to become an assassin.
A SERJAH pressured by an unwanted crown.
A WORLD covered in shadows.
Mere months ago, Clare was just a kitchen maid. Now, she is a decoy for Princess Serene and a novice spy, caught in the royal family's web of secrets. While journeying to Mortise to finalize the princess's betrothal to Serjah Desfan, Clare lives for the stolen moments she has with Bennick, the bodyguard who is quickly claiming her heart. But when a notorious assassin is hired to kill her, Clare's life and the alliance hang in the balance.
In Ryden, Grayson prepares to leave for Mortise with his brother, Liam. Their orders are to ignite a war between their enemies, and Grayson has been tasked with assassinating Princess Serene. It may cost his soul, but he is ready to comply, as long as he gets something in return: freedom for Mia, the girl he loves. But the more time he spends with his brother, the more he begins to wonder if Liam is what Grayson wishes he had the courage to be . . . a traitor.
Desfan feels trapped. By his disapproving council, his impending marriage to a stranger, and the imminent arrival of enemy princes who may not want the peace they profess. When a dangerous drug threatens his people, Desfan jumps at the chance to rely on his swords instead of politics. But his investigation uncovers more than he bargained for—a plot that may destroy Mortise from within.
Eyrinthia hovers on the edge of war. Spies. Rebels. Traitors. All must choose a side.
More Info
Purchase your copy of Royal Spy by Heather Frost at Amazon (digital), Amazon (hardcover), or Barnes and Noble.
You can also add it to your reading list on Goodreads and Book Bub.
Follow Heather Frost at www.heatherfrost.com and on social media.
Facebook
Twitter
Instagram
Goodreads
Book Bub
PRE-ORDER GIFT: THE DECOY AND THE BODYGUARD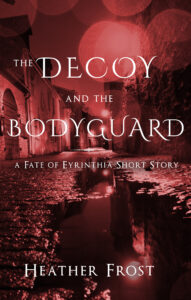 Pre-order Royal Spy and get an EXCLUSIVE short story from Bennick's POV!
About the story:
Bennick is a royal bodyguard, prepared for anything—except Clare Ellington. THE DECOY AND THE BODYGUARD follows Bennick and Clare during their first day together, but from Bennick's POV. Of course, things go terribly wrong . . .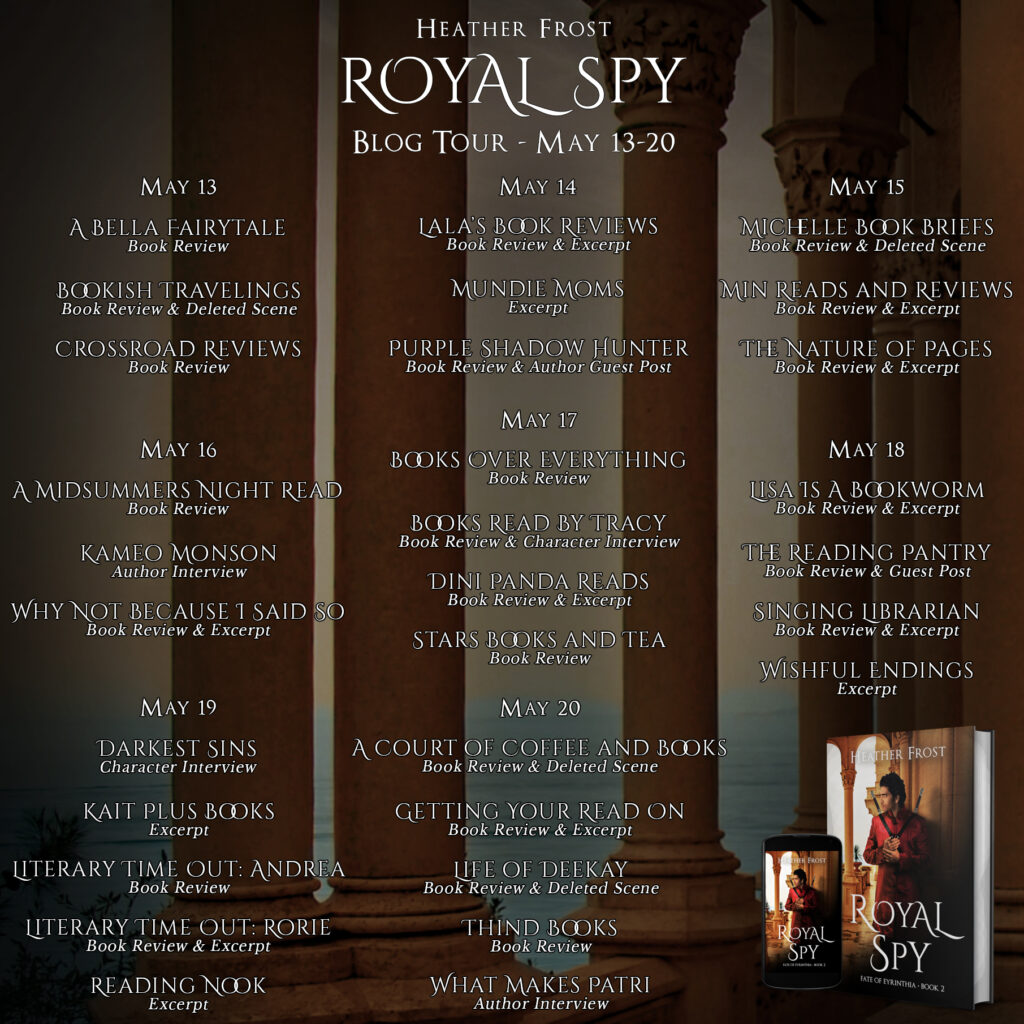 Be sure to read my review of Royal Decoy: Fate of Eyrinthia Book One.

Please follow and like us: