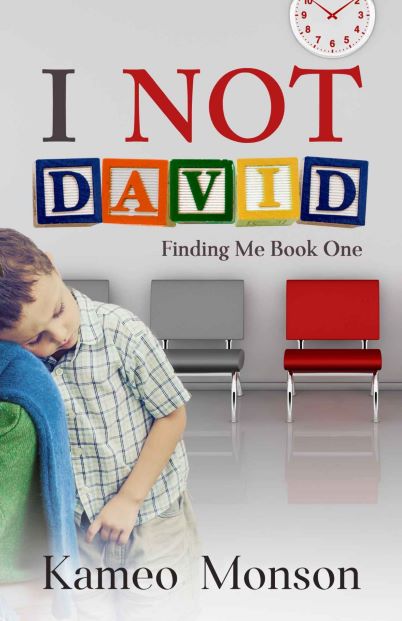 I NOT David News
Release day is finally here, and I could not be more excited! I NOT David: Finding Me Book One has everything I always want in a book. I hope you feel the same.
If you don't know, my seventeen-year-old son has autism, and I used him as my muse for this series; however, he and Joey are not identical. Joey struggles more with eye contact and allows Kat to sleep more (and she doesn't sleep much). Still, you can count on I NOT David to be strikingly realistic when it comes to the day-to-day with autism.
I NOT Buddy: Finding Me Book Two is already in the beta-testing stage, and it is doing very well. Yay! Until it comes out, don't forget to download I Daddy for free straight from the website. The Finding Me interlude is best read after I NOT David. You can handle the $.99. It's like buy one get one free, but better because it's full-length novels!
I NOT David Official Blurb
When three-year-old Joey is diagnosed with autism, Kat's heart sinks. With a single phone number and a few suggested therapies, she and her husband Derek are left to wade through the unknown abyss of ASD. Derek assures Kat their son will grow out of it, but she has done enough research. That never happens. Still, Joey can improve, and Kat vows to make his life better any way she can.
Jumping feet first into the depths of therapies and developmental preschool, Kat gives it her all. Everything should get easier. But Derek still can't handle Joey's meltdowns, and now he only wants to spend time with her. What happens if his attitude doesn't change?
As Kat's world continues to crumble around her, she finds something in herself that she didn't know was missing.
I Not David: Finding Me Book One is a character-driven, women's fiction novel that evokes emotion as it twists and turns through silly smiles and torturous tantrums, love and loneliness, and everything in between.
Christmas is coming
Did you know Amazon allows you to give ebooks as gifts? You can, if you follow these instructions. But if you prefer the smell and feel of paper in your recipient's hand (or your own), don't worry. I NOT David will be available in paperback on November 26, 2019.
Links you need
Purchase I NOT David on Amazon
Follow me on Goodreads
Follow me on Twitter
Follow me on Facebook

Please follow and like us: