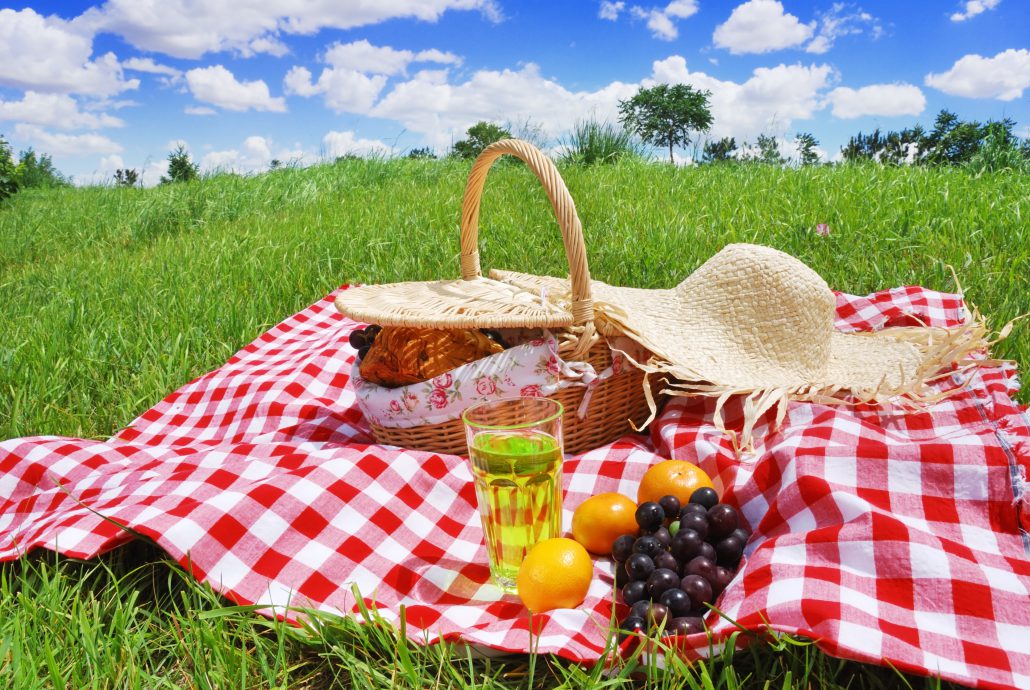 Noelle held the flag to her chest, pleading with herself to not cry. Not again. Months had passed since Dave had returned home in a box draped by the flag in her arms. His dream of serving the nation through military service had been realized. So had her greatest fear. Now she spent her days wishing his arms still wrapped around her.
A knock on her bedroom door brought her glassy-eyed gaze into focus. "Come in."
As the door swung toward the wall, Gran peeked from behind it. "I thought I'd find you in here."
Noelle pulled her knees to her chest and folded her arms around them—the flag ensconced by her body.
"Why don't we go visit our men?"
Eyeing her grandmother, Noelle shook her head.
"Come on, I've got a special day planned."
Gran held out her hand, and Noelle eased hers into it. "Can we pick up some flowers?"
"They're waiting for us in the car."
Shuffling outside, Noelle slipped into the passenger's seat and stared out the window. She'd knelt at Dave's grave several times, but words always refused to come. Why would they? It wasn't like Dave listened. What purpose was there in visiting a grave and whispering to someone who couldn't hear? Still, she kept trying. Hoping.
"What a beautiful day to remember our husbands," Gran said as they drove to the cemetery. "I married your grandfather before Vietnam started. A private first class in the army. He was so proud of his enlistment, wanted to serve the country he loved." Gran smiled wanly. "We had two children by the time the conflict bubbled over. Vietnam brought nothing but ugliness. And the day they told me he'd died, I did too."
Noelle turned toward Gran without making a sound.
"Dave joined for the same reason, didn't he?" Gran asked.
"Yeah."
"Except the business in the Middle East was already full-blown." Gran raised a brow. "Not much of a question he'd end up there."
Noelle looked at Gran. "None."
Gran nodded. "They both protected us and this nation. Same as all the others.
"My father spent his time in France after being drafted during World War II." Gran tightened her grip on the steering wheel.
"Why do people do this?" Noelle asked as she glared Gran. "Join the military to die?"
"They never join to die. They join to serve and protect."
"I'm not sure that's what's going on now."
"Maybe not, but that doesn't change their sacrifice."
Noelle took a deep breath as they pulled up to the cemetery. Clasping her hands together, she begged her heart to quiet and the pins to stop pricking her lungs. Neither did.
As she stepped out of the car, she turned to help Gran, who shoved a blanket into her arms.
"What's this for?"
"Our picnic."
Noelle's eyes widened.
"It's an old tradition my mother taught me, used to be a fairly common practice. Some cemeteries don't allow it anymore."
"Wonder why?" Noelle's voice dripped with sarcasm, and she tried again. "So, we go sit on the graves and eat?"
"Something like that," Gran said with a smile as she smelled the flowers.
The walk from the car to the gravesites invited the sun to burn Noelle's shoulders. A picnic on a grave in the heat—fun. At least Grandpa had a tree next to him that shaded both headstones.
As Gran set the flowers on top of Grandpa's tall marker, Noelle dropped the blanket to the ground.
"Spread it out, would you?" the older woman asked.
Gran started dividing the flowers between the two graves. Red, white, and blue carnations. The blanket flicked to the ground with a flourish, just in time for Noelle to see her grandmother post a small flag next to each of their loved ones' graves. The older woman whispered soft words Noelle couldn't hear as she traced the edge of Grandpa's headstone with her fingers. Tears gathered at the edges of her creased eyes, worn from years as a single woman. Noelle startled as Gran broke out into a peal of laughter.
How could she laugh? Pain like this never subsides, it couldn't, could it?
A moment later, Gran lowered herself to the blanket, her knees popping on the way down. "I can get down, but you might have to help me up later."
Gran studied her husband's headstone, then patted her knees and faced Noelle. "Your grandpa wasn't one of those poster-child soldiers. "
She paused and smiled at what must have been a memory.
I remember one day he showed up at home with his uniform ripped in several places, buttons missing, mud covering him from the top of his head to the end of his boots, and the biggest dumb grin on his face I'd ever seen. After I pushed him into the backyard and told him to strip down before coming in my house again, he took the hose and sprayed it right at my backside.
Next thing I knew, we were wrestling for control of the hose. In the end, he wrapped his arms around me, his shirt off and his pants dripping with water, and told me he'd fought the grizzly and won.
"What do you mean, you fought the grizzly?" I asked.
His deep voice thundered next to my ear. "You don't know about the grizzly?"
I'd heard about a lot a different antics with the boys, but nothing about fighting a grizzly, so I shook my head.
"Well, let me tell you, it's the scariest bear you've never seen. The boys took me up the mountain, blindfolded me, and set me in the middle of a field. Next thing I knew, a claw swiped across my back. Tore my shirt, right there."
He held up his shirt, his fingers wiggling through four sharp-cut slits in the back. I whipped him around fast, but he just threw his head back and hooted, "It doesn't hurt."
Four shallow scratches lined his back. I searched the rest of his torso and arms. Little pricks appeared on his forearms, and he had a decent scratch along one of his hands.
"No bear did this." I eyed him until he slowly shook his head.
"Not a bear. Three men with razors attached to broom handles."
"What?" The scream left my mouth before I could reign it in. I smacked his arm. "How do you get involved with this stupidity?"
"There was no harm. Only I was blindfolded, and they were careful."
"Careful?" I huffed. "Those scratches and your sliced uniform say different."
"Nah, it's just an initiation of sorts."
"Into what?"
"The squad. I'm the new guy, remember?"
"Hazing."
"Hazing or not," he said as he sidled back up to me, "I took that grizzly down faster than anyone else. Beat the record."
Gran shook her head, laughing as she stared at the headstone. "Crazy coot!"
Noelle leaned her head back. The sunlight spread over her face as her body filled with laughter too.
"Dave's squad dropped him two miles from base with a gallon of water and a pink camo T-shirt they'd picked up from who knows where." Noelle rubbed her hand across her husband's headstone. "Luckily, he ran into a 24-hour-fast-food joint and talked some soldier-smitten girl into letting him call me. When I picked him up, he turned my angry glare into a fit of giggles."
She turned and patted the grass below her. "You always knew how to make me smile."
Tears ran down her face, and she rolled to her belly, facing his headstone, but away from Gran. "I miss you. You whisked me off my feet and then left me alone. I love you for who you were and hate you for dying." She brushed the dirt away from his name. "I'll get over that last part."
She sniffed and let out a little giggle. "I found all those notes you left me. The one behind the toilet—it's a good thing I love you."
Her words continued, and as they did, the tension that had roiled through her muscles and stiffened her joints eased.
She picked up the sandwich Gran had set next to her and ate it as she talked about her life. The way people at work looked at her and stopped talking when she walked by. The old women at church who took her hand and held it while studying her with sad eyes before shuffling away in silence. She mentioned crying herself to sleep. Then she told him how his squad members stopped by one at a time.
"They loved you."
Stories of their past together slipped from her lips as she ate the apple pie Gran had packed. These she shared with Gran, and Gran shared others with her.
Decades that had once divided the two widows collided. Styles changed, technology advanced, but grief and loss seemed to transcend time.
The day slipped by, as they walked, cried, hugged, and shared. Soon, the sun dipped in the western sky, and Noelle exhaled peacefully, a smile reflecting nothing but tranquility on her face. "Thanks, Gran."
Gran clutched her hand. "It won't go away—the pain. Tears return. But holding it inside yourself only hurts more." She nodded toward Dave's grave. "He's stronger now than he ever was. Let him carry it with Christ. You can do that, right?"
Noelle wrapped her arms around Gran. "Next time I'll pack the lunch."
Please follow and like us: