Remember the Butterfly by Rebecca L. Marsh: A Book Review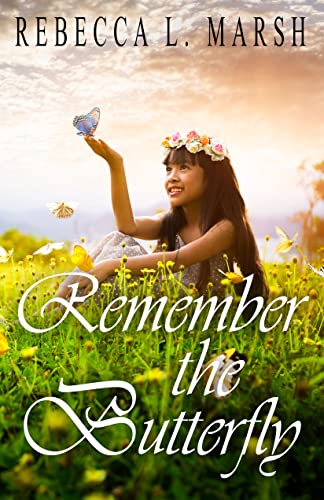 Award-winning author Rebecca L. Marsh recently released her fourth women's fiction novel, Remember the Butterfly. Both a heart-wrenching and heart-warming story, this novel reminds us that motherhood comes in all forms.
My Thoughts on Remember the Butterfly
Remember the Butterfly brings up a lot of difficult topics, and most women have experienced at least one of them: loss, desperation, abuse, infertility, drug abuse, abandonment, and more. Author Rebecca L. Marsh handles each topic with a delicate touch but doesn't hold back any realities. That's part of what makes Remember the Butterfly such a great read.
I don't want to tell you too much about the story. If I did, you would be prepared for some of the emotions that are so necessary for readers to feel throughout the book, but here is what I can tell you:
The main character, Jillian, witnessed the brutal death of her sister previous to the beginning of the story. The trauma leaves her with nightmares that even the love of her husband and mother cannot soothe. She desperately wishes for motherhood; it is her one great desire, but nothing seems to work. Then what can only be described as a miracle happens. But that doesn't mean everything goes right.
Remember the Butterfly is divided into three parts. Part One and Part Three are written in third-person. Part Two follows another character who becomes just as important as Jillian. This portion of the story is written in first-person. The switch between the two points of view is seamless, and both stories are necessary in order to bring about the truth of what some mothers go through.
You won't regret spending time or money on Remember the Butterfly. Every minute spent reading it was worth it to me.
The Official Blurb
Something unexpected changes the course of Jillian's life.
After witnessing her sister's murder, she's been tormented by survivor's guilt. Her desperate longing for a child compounds her grief, while endless fertility treatments weigh down her soul.
Just when hope seems beyond her grasp, her dream of motherhood comes true. All Jillian's pain is washed away and joy fills her heart.
But when someone shows up threatening to take it all away, Jillian must choose between holding on to her newfound happiness or giving it all up for the sake of someone she loves.
Remember the Butterfly is a heartfelt and emotional story about love and sacrifice that will take you on an emotional journey.
More Info
Purchase Remember the Butterfly on Amazon.
Follow Rebecca Marsh on Facebook, GoodReads, and RebeccaLMarsh.com.
I received a copy of this book for free in exchange for my honest review. All opinions are mine.

Read more book reviews and short stories on my blog.
Please follow and like us: